Topping-out Ceremony for Musée Ando à Karuizawa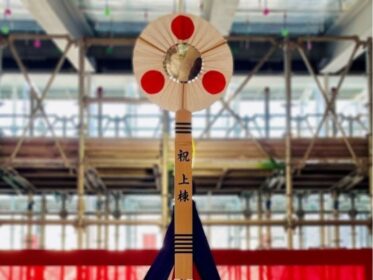 Topping-out Ceremony for Musée Ando à Karuizawa
On Sunday, December 12, a "topping-out" ceremony of Musée Ando à Karuizawa, designed by Taketomi from d/dt Arch. was held.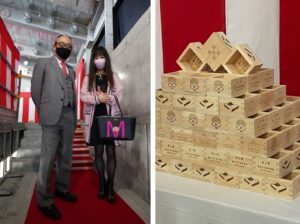 Together with the owner Mr.Ando, his family, and the museum management/curation team, we thanked the progress of the construction thus far and prayed for a smooth and safe procedure till the end.
Our special thanks go to the construction team of Shimizu Corporation for carrying out such a memorable event.

The red carpet (definitely not common on a construction site!) and custom-designed Masu boxes were truly pleasant surprises.
We are sure that the driving force for the entire team comes from the passion of Mr. and Mrs. Ando.

A day like this makes one realize how fun and rewarding it is to create something meaningful with wonderful people.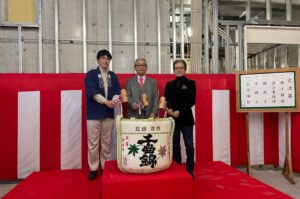 We would do our best until the completion of the project as well as the launch of the museum, scheduled in autumn 2022.
Read more about Musée Ando à Karuizawa